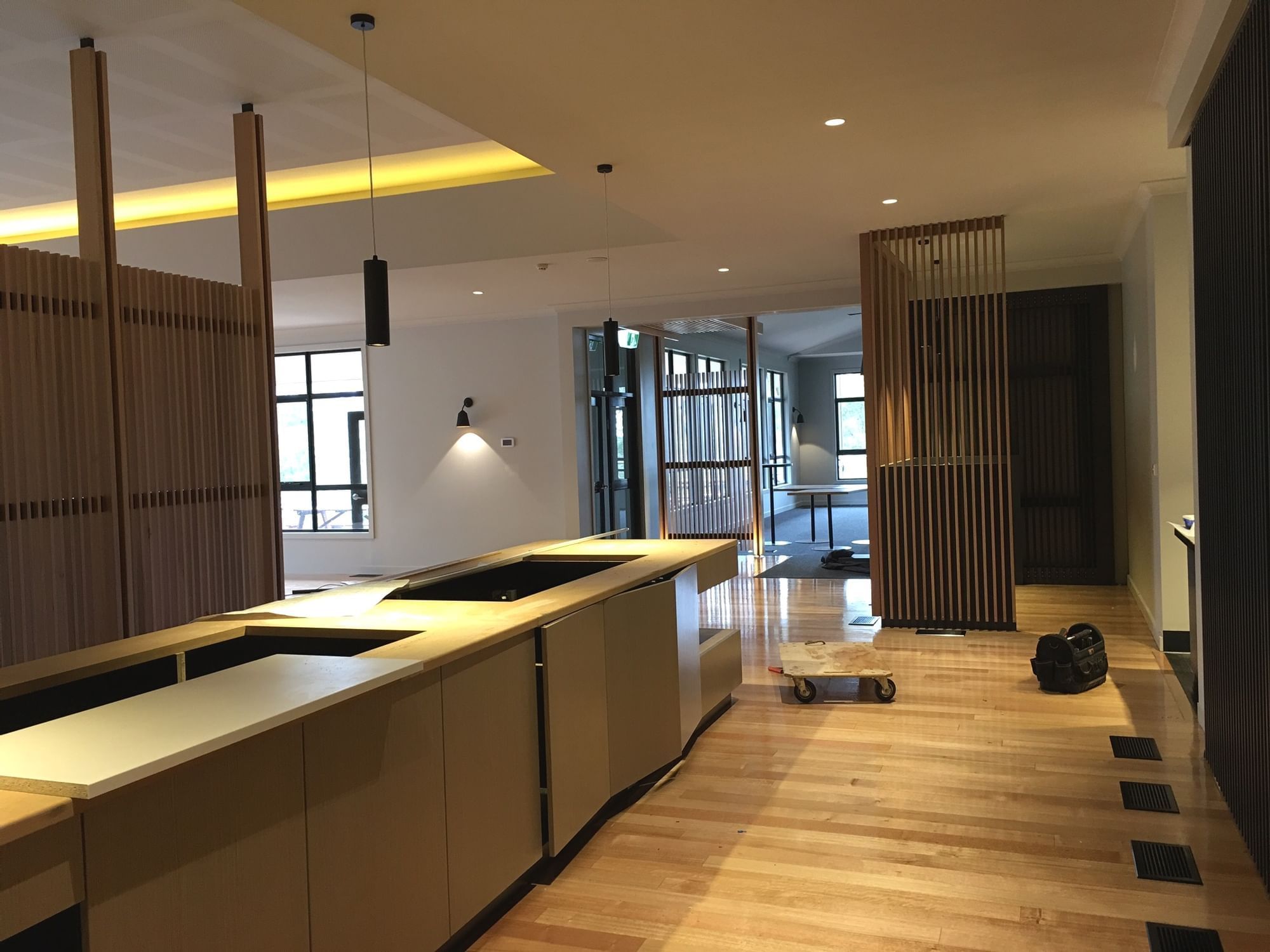 Restaurant Update - Cradle Mountain Hotel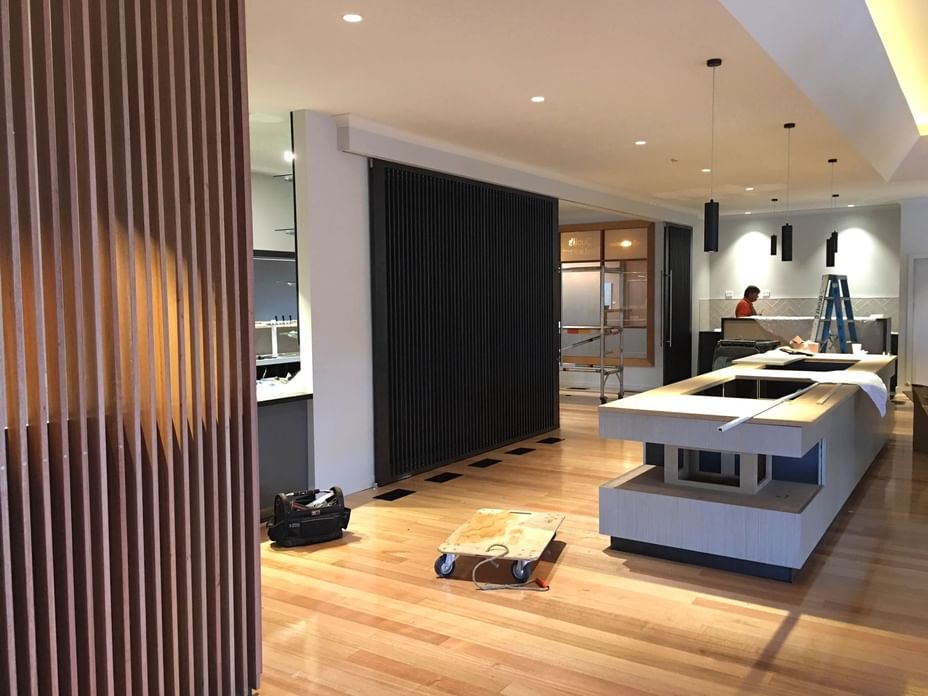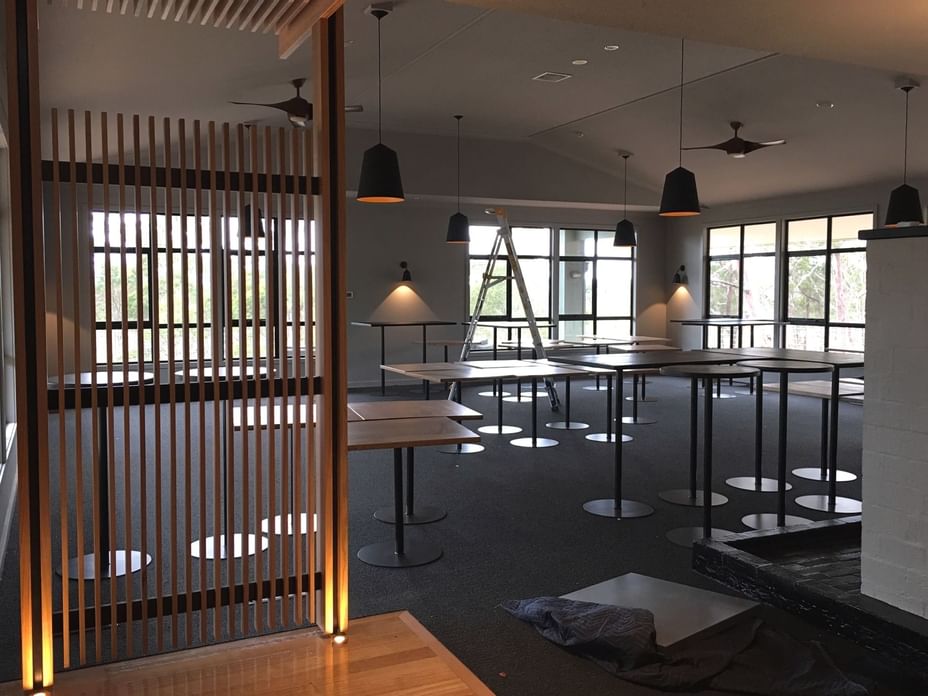 The redevelopment of Grey Gum, Quoll's Restaurant and Brushtail Bar at Cradle Mountain Hotel is nearing completion and we want to bring you up to speed on progress. The new restaurant will operate under a brand new name but we'll keep that under wraps for now!
The previous structure of three separate rooms will give way to a contemporary open-plan layout, with the key feature being an exciting new show kitchen. In fact, our Chefs are already channeling their inner thespian qualities in preparation for the big stage!
The interior of the new restaurant will draw inspiration from Cradle Mountain Hotel's alpine surroundings as well as cosy Nordic-influenced design. Expect a relaxed atmosphere in which you can share stories of the day's activities, enjoy regional specialities and take in the views into the woodland surrounding the restaurant.
The nuts and bolts work of electrics and plumbing are complete, with ducted heating having been installed to make sure the room is extra cosy. Painting is all but complete and we have just finished polishing the timber floors. The equipment for the show kitchen started arriving over the weekend and very importantly, we've tested the beer lines... With good results!
In conjunction with the Wilderness Gallery at Cradle Mountain Hotel, we're always looking for ways to provide a better experience for day visitors as well as our guests. This is another significant step towards ensuring we are helping to lift everyone's experience at Cradle Mountain.
We'll keep you posted on re-opening day and will look forward to hosting you for a meal, a snack or a hot chocolate in the wilderness when you next call in to Cradle Mountain Hotel.