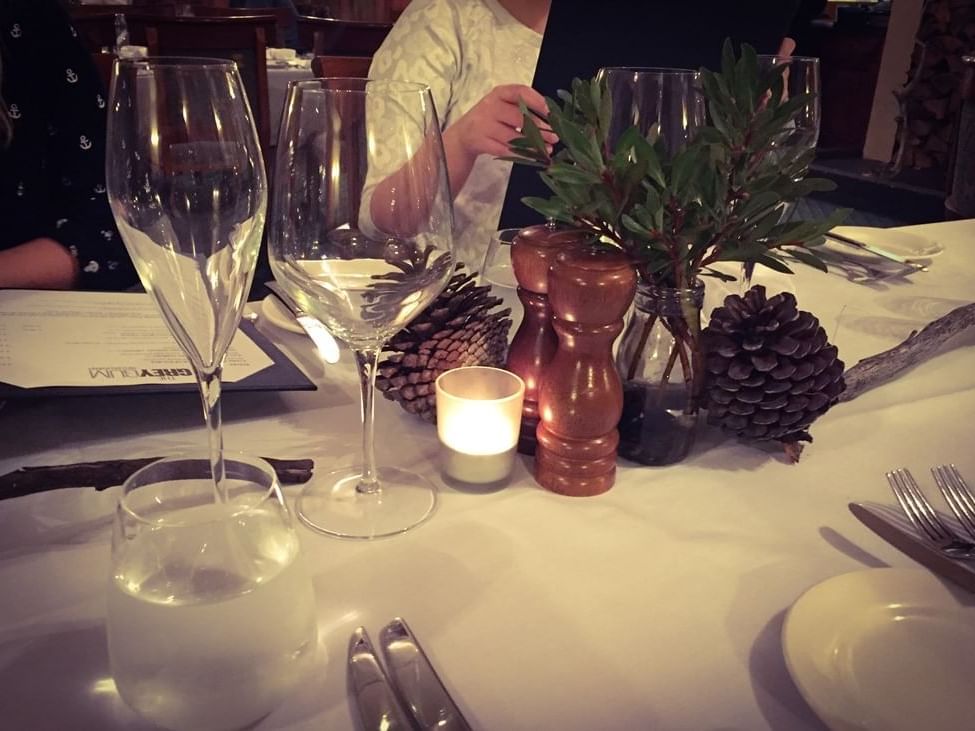 Our night in at Grey Gum restaurant | By Laura Wilson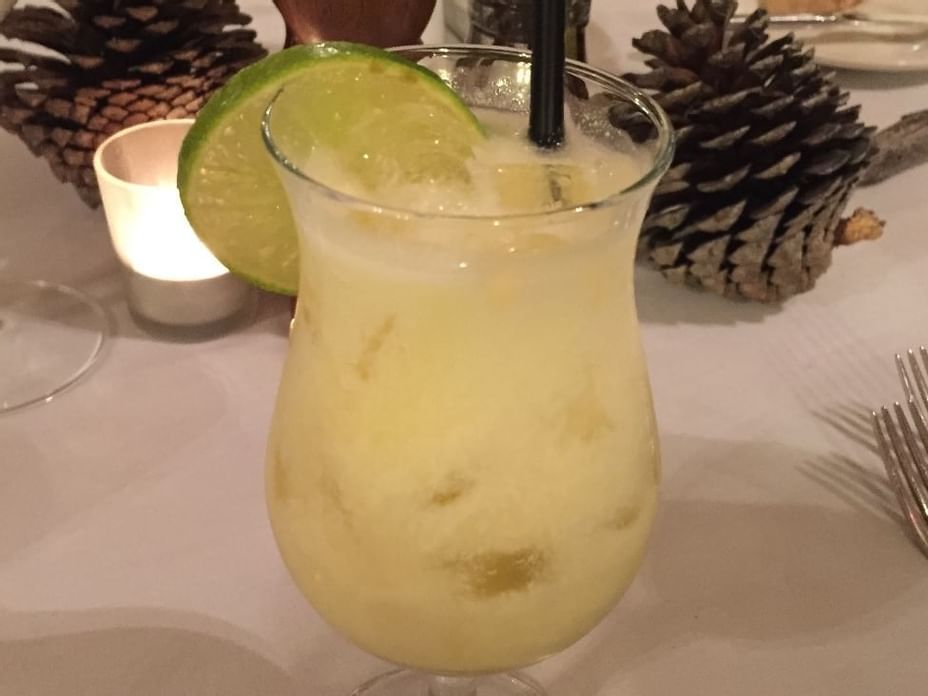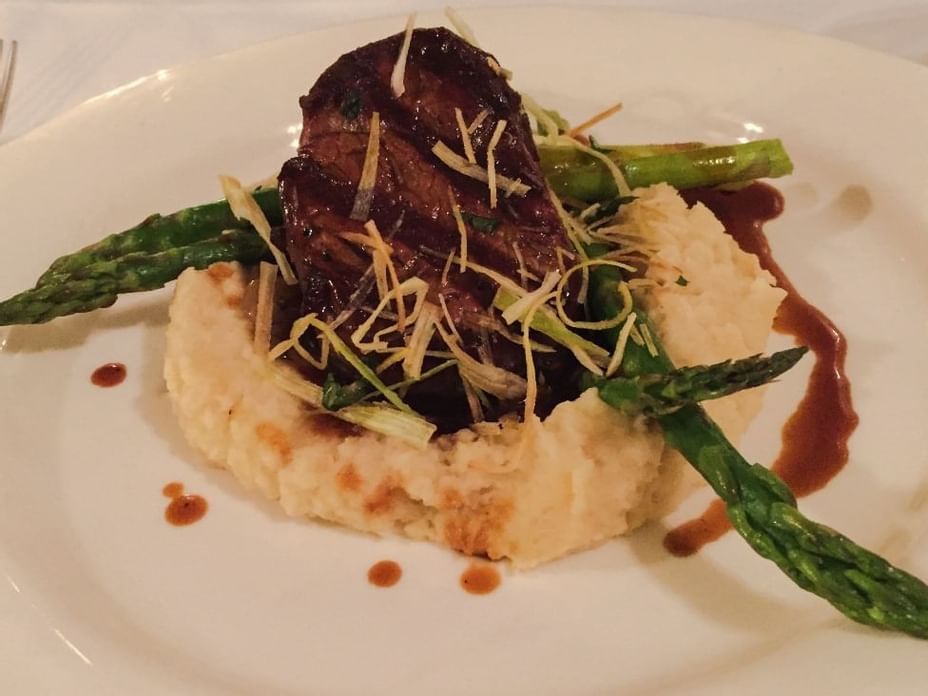 One of the best things about winter is that you don't feel so guilty indulging in those warm, hearty (carb-filled) meals. We probably need to add another layer to our winter coat, right?
After a full day of walking around Cradle Mountain – Lake St Clair National Park, dusk was starting to set in and we were in some serious need of refueling. Once we were warm and snug in our room at the Cradle Mountain Hotel, we thankful to only have to walk down the hallway to Grey Gum restaurant.
We arrived at the restaurant to see our table decorated beautifully with pinecones and candles. As we were a little bit early, we decided to start off the night with some cocktails. I chose the "Pinã Koala" which was a delicious coconut cream flavoured drink, with a rather obvious resemblance to my favourite cocktail Pinã Colada!
I was after a dish that captured all that Tasmania has to offer: fresh, delectable Tassie produce. I personally couldn't go past the Mount Roland eye fillet – I'm a creature of habit. This was served with a delicious celeriac puree, asparagus, glazed shallots and port wine jus. The wine of choice for the evening was a bottle of Devil's Corner Pinot Noir (Tasmania's East Coast Wine Region).
My dinner companion was adventurous and ordered the Tasmanian Taster Plate, which featured an array of local produce cooked on a hot stone. The meat was so tender that their knife cut through the meat like butter. Something to note is that there were many fantastic Vegetarian and Gluten Free options on the menu as well.
We couldn't have finished off the night in a better way than with a glass of wine by the fire, basking in the ambience. With full bellies and relaxed minds, it was time to retreat back to our Deluxe Spa room #bliss. Let's just say, it was one of the best night's sleep I've had in a long time!
@LauraexploresTas