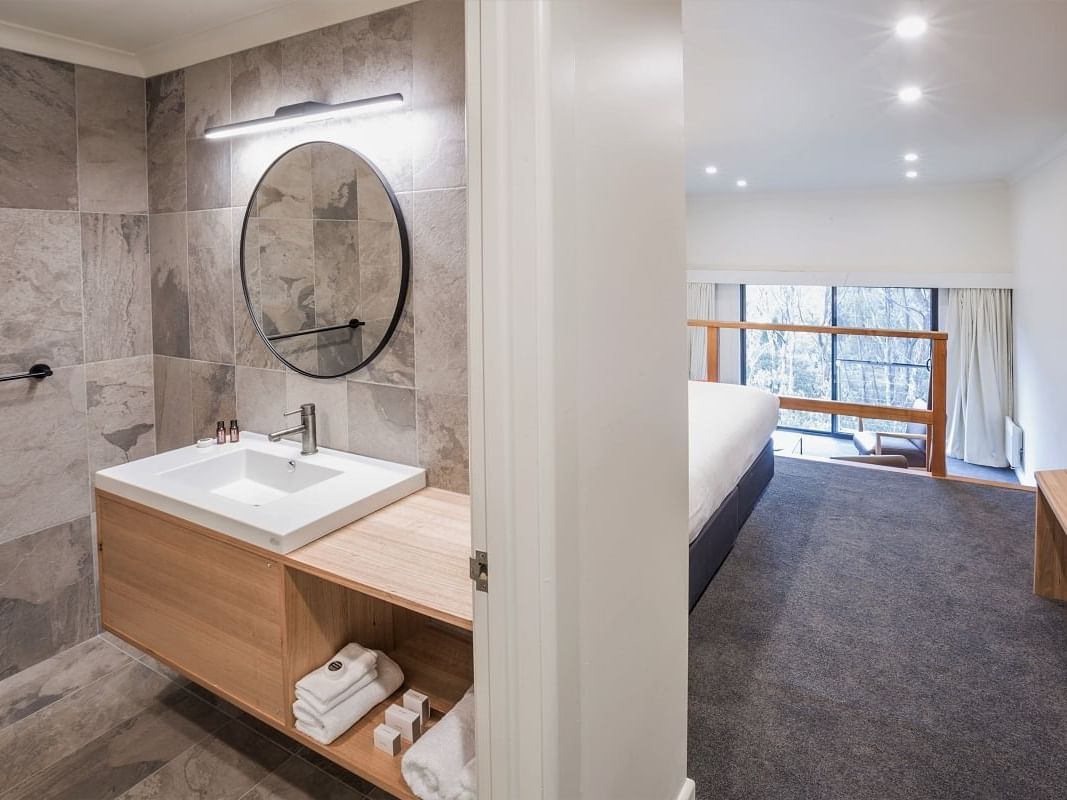 Newly renovated rooms at Cradle Mountain Hotel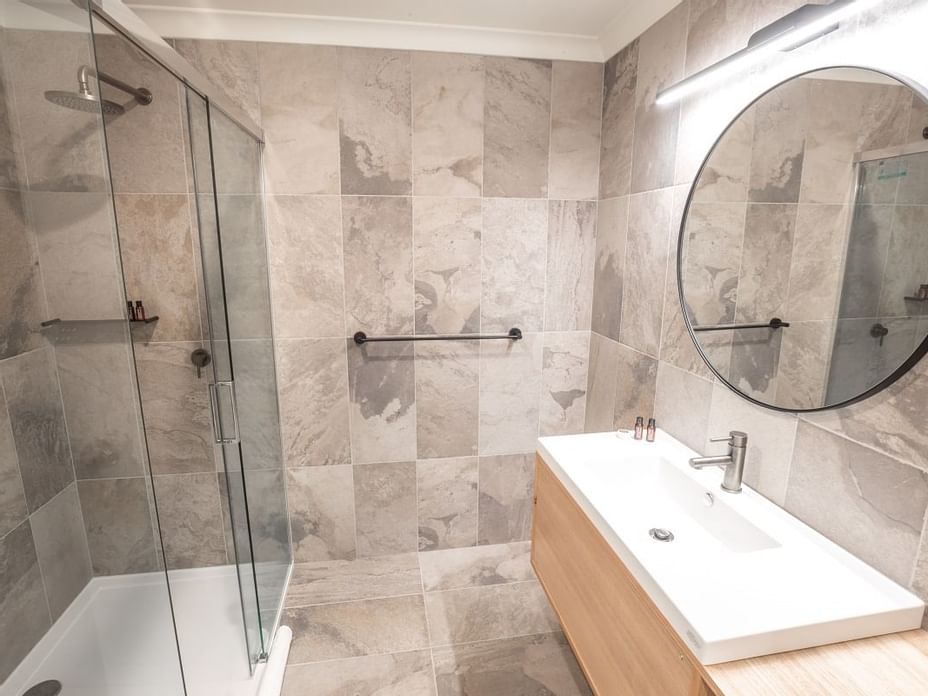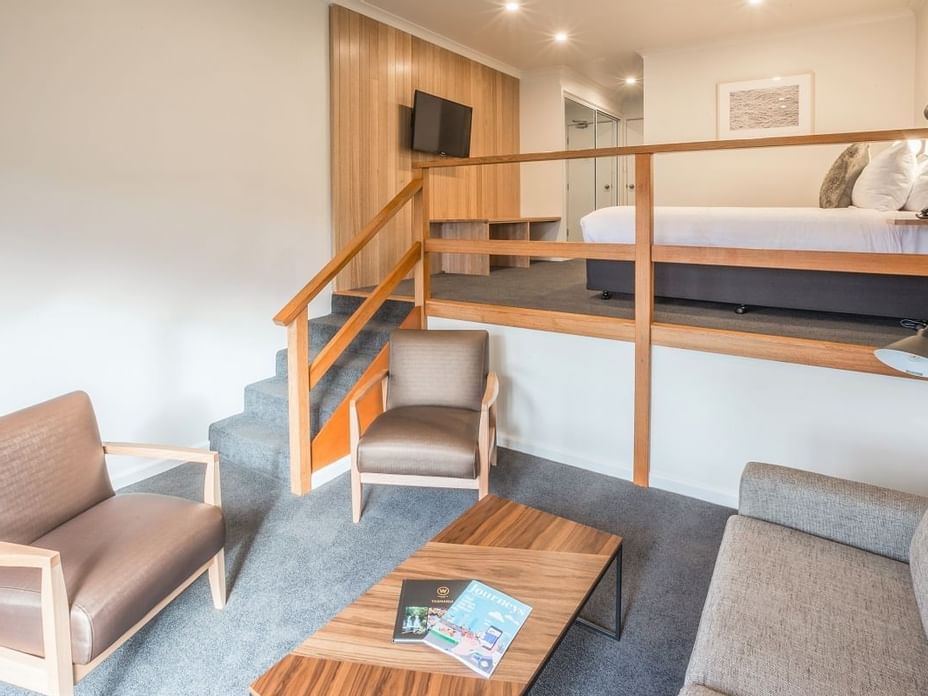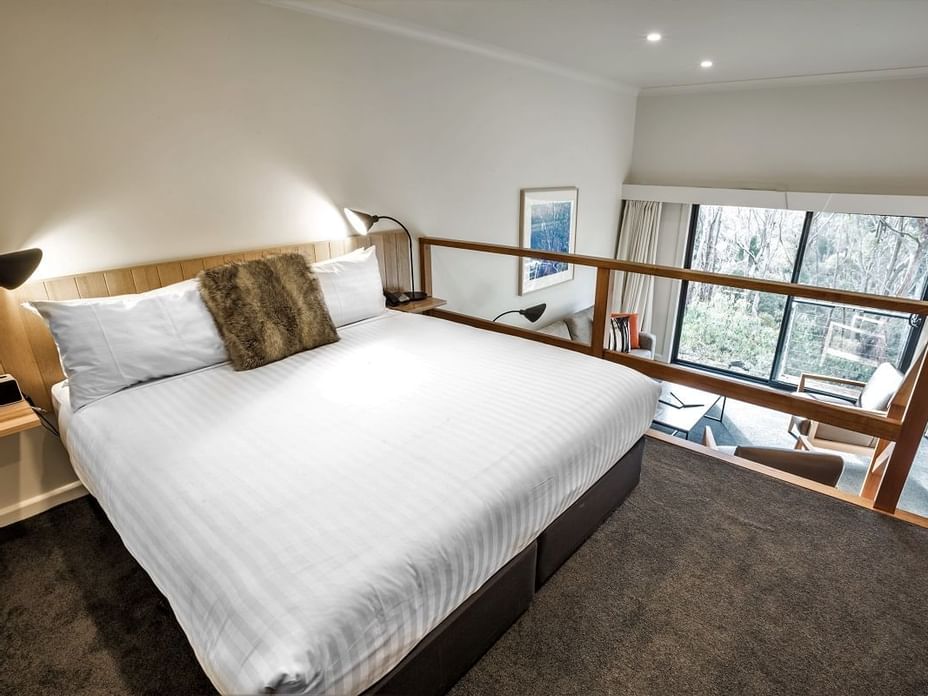 We recently re-launched our Split Level King rooms after they enjoyed a significant renovation. Overlooking alpine woodland surrounding the northern end of the Cradle Mountain – Lake St. Clair National Park, these rooms are the premier room type at Cradle Mountain Hotel and are now some of the most stylish and contemporary at the destination.
In the main bedroom and sunken lounge areas, we replaced the carpets, painted all walls, replaced the curtains and added new furniture. New TVs ad to the rooms' features and their amenities have been enhanced with an entirely new bathroom featuring a large walk-in shower.
Tasmanian timbers punctuate the room, drawing a connection with your alpine surroundings, while your own Juliet balcony gives you the perfect opportunity to step outside to breathe the freshest mountain air and take in the view through the forest.
While you're at Cradle Mountain Hotel, be sure to take the time to enjoy the award-winning Altitude Restaurant + Lounge Bar, including the 'Mountain Rock Experience' – hot stone cooking at your table – a tasty and interactive way to enjoy some of Tasmania's finest produce.
You can also take the opportunity to explore the Cradle Mountain Wilderness Gallery, located on site at Cradle Mountain Hotel. This is a celebration of Tasmanian wilderness-inspired art, across ten separate rooms surrounding an alpine garden.