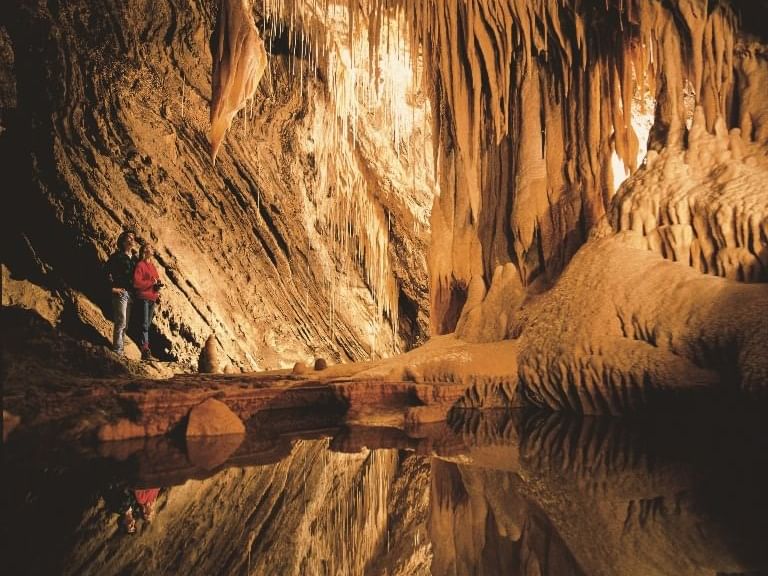 Natural Wonders Down Under: Soft Adventure At Mole Creek Caves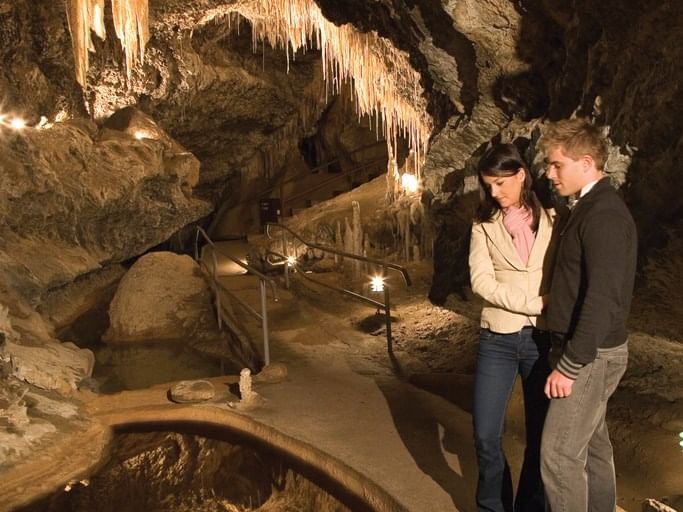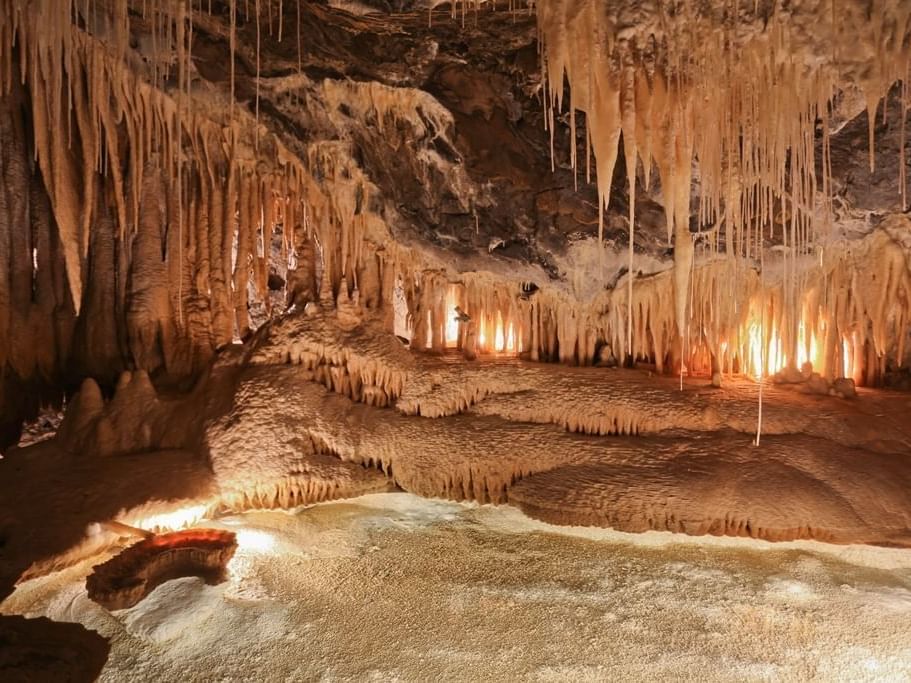 From Cradle Mountain, it is a ninety-minute drive through forest and mountain landscapes to the tiny town of Mole Creek. For those seeking a soft adventure with a difference, the caves here will be a holiday highlight. The pace is relaxing with all fitness levels catered for, so you only need a sturdy pair of shoes and a warm jacket to enjoy these dazzling limestone formations.
Park guides who have a vast depth of knowledge about the geology and history of these stunning creations will lead you through the caves. Tours take about an hour and there are three options available – two tours at Marakoopa and one at King Solomons. The caves are a fifteen-minute drive apart.
It is a humbling experience to stand in underground caverns that have been developing for 500 million years. Apart from incredible stalagmites and stalactites, these karst areas house some unique creatures. Insects without eyes known as troglobites, a Tasmanian cave spider called the harvestman and the ancient mountain shrimp have adapted to this sunless environment.
The easiest excursion is the Underground Rivers and Glow Worm tour in the Marakoopa Cave complex. At the start, you will be mesmerised by reflective pools of still water that create the illusion of underwater caverns. Lights are turned off at certain points in the tour so that you can admire the beauty of the glow worms. There are a few tight spaces and you occasionally have to duck, but this tour is suitable for all ages.
The Great Cathedral and Glow Worms Tour gives you the chance to see some amazing formations, including columns and shawls. The sparkling crystals in the lower chamber are certainly one of nature's wonders. Make sure you prepare your best singing voice to test the astounding acoustics in the Cathedral Cave. There is one section which requires you to climb three flights of stairs.
King Solomon's Cave provides a fascinating contrast to Marakoopa and it is highly recommended that you explore both cave systems if you have time. This cave is smaller with stunning richly-packed formations. It is closer to the surface and has more intense colours than Marakoopa. There are a few stairs and awkward angles, but it is generally easy to navigate.
Mole Creek is a fabulous day trip from Cradle Mountain. There are many picnic spots and cafés in the area for you to enjoy after your tours.
Image credit: Tourism Australia, George Apostolidis, Paul Flood & Graham Freeman