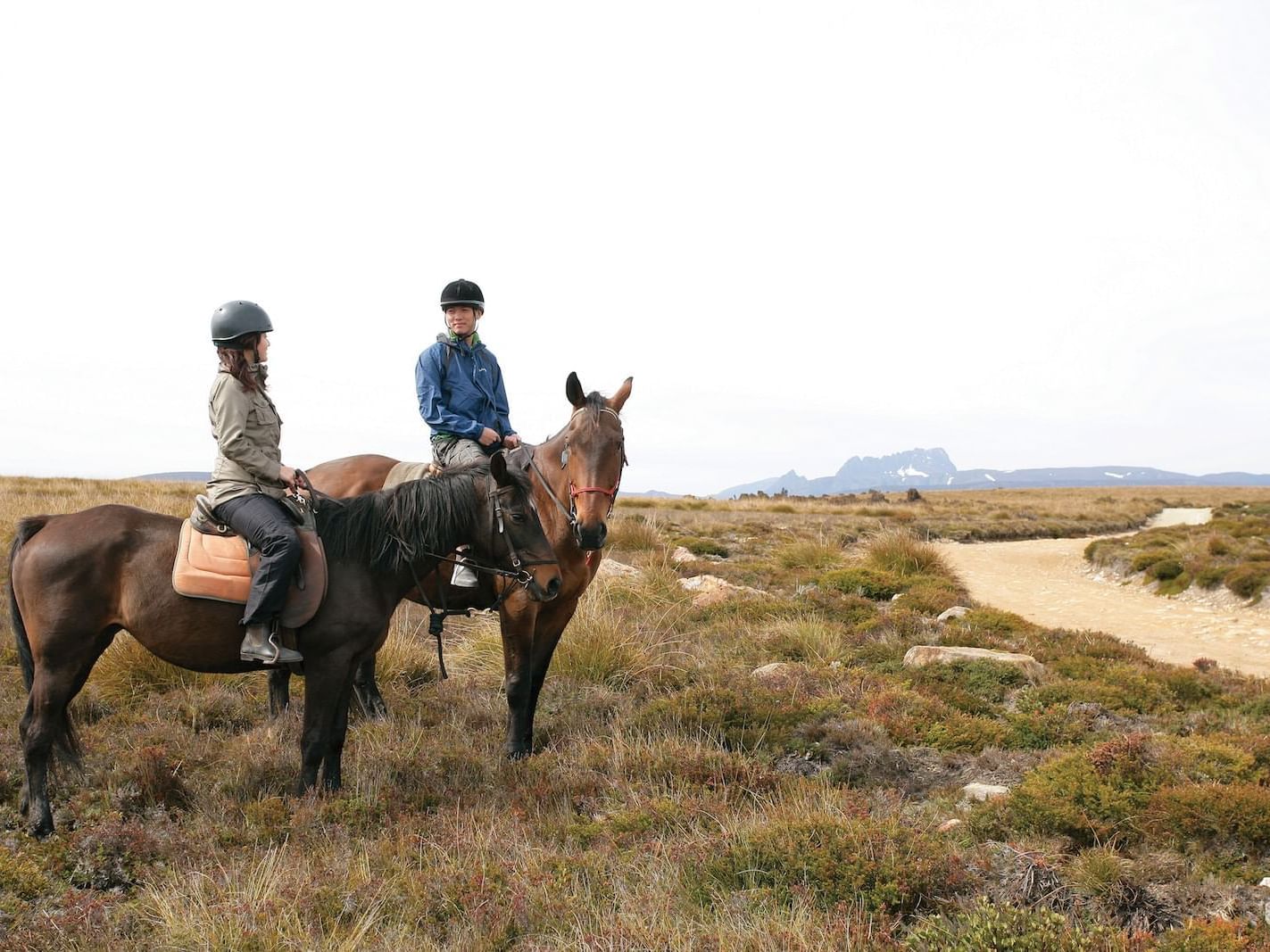 Hit The Trail: Horse-Riding Adventure On Cradle Mountain
There are many ways to appreciate the beauty of Cradle Mountain- Lake St. Claire National Park. From bushwalking to cruising, there are activities to suit all interests. One popular option for exploring this iconic part of Tasmania is to join a horse-riding adventure. You will have the opportunity to see breathtaking views from a different angle and hark back to the days of early European settlers who had to cut tracks for horses and carts to reach this remote wilderness.
No Experience Needed
Rides on Cradle Mountain are tailor-made to be as leisurely or difficult as you wish. Everyone from novices to advanced riders can be catered for. Horses are carefully matched so that children and inexperienced adults will have a quiet horse that simply allows them to enjoy the countryside. All equipment is supplied, including clothing. Clear instructions from friendly, knowledgeable guides make riders feel comfortable at all times. Tours involve small groups which only travel as fast as the most inexperienced rider.
Breathtaking Sights
Cradle Mountain is blessed with splendid scenery at every turn, so riders will be impressed with any of the trails. Forested hills, creek crossings and open plains provide a changing landscape on this invigorating adventure. Marvel as the colours merge from golden grasses to woodland green to shades of purple in the distance. Of course, the chance to see the amazing backdrop of Cradle Mountain from a quiet lookout is a major highlight. Wombats, platypuses and pademelons make regular appearances.
Great Outdoors
Experience the great outdoors with happy, healthy horses that enjoy trail riding as much as the riders. Ask the staff at Cradle Mountain Hotel to arrange your horse riding adventure. This will certainly be one of your happiest holiday memories.
Image credit: Tourism Tasmania & Lap Fung Lam