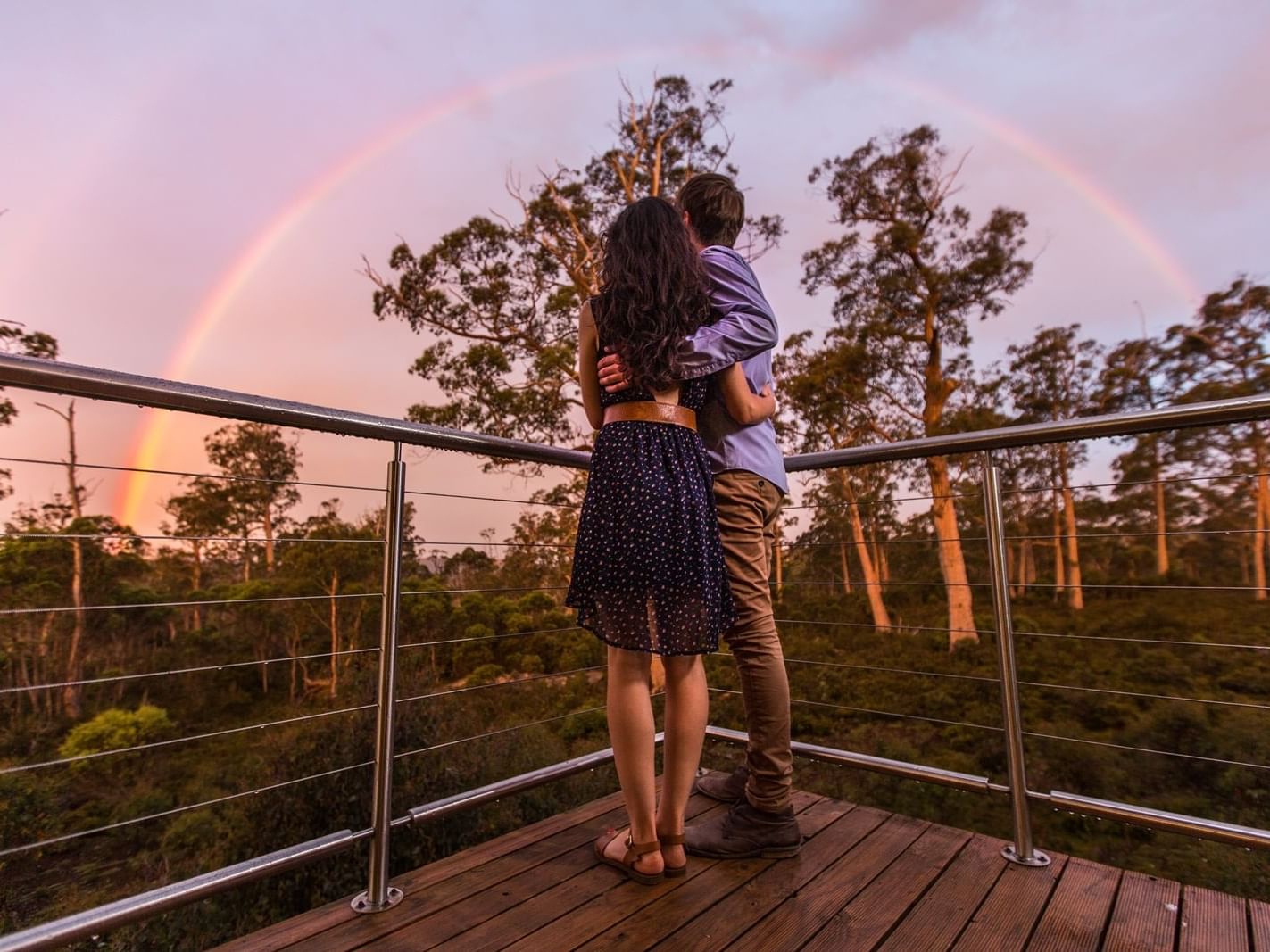 Plan To Make The Perfect Proposal | Engagements at Cradle Mountain Hotel
Planning the perfect proposal can take a lot of time and cause undue stress. Perhaps your biggest decision is finding the right location. Cradle Mountain-Lake St. Clair National Park in central Tasmania is breathtaking at any time of year with its stunning views of Mt. Osser, tranquil lakes, waterfalls, rainforest and wildlife. This idyllic setting provides the ultimate backdrop to begin a lifetime of memories.
Everything you need to organise this fairy-tale moment can be found at the Cradle Mountain Hotel. With fireplaces, balconies and spa baths, this hotel truly exemplifies luxury in the wilderness. Explore trails, hold hands beside a cosy fire, watch wallabies and wombats from your balcony or be pampered in the spa. There is even a library and highly-acclaimed art gallery for you to visit. With its warm, welcoming ambience, Cradle Mountain Hotel easily creates a romantic mood.
The enthusiastic staff at Cradle Mountain Hotel can make special arrangements if you contact them in advance. You might wish to request champagne on ice in your room upon arrival or a secluded table at the gourmet restaurant with its fine fresh produce and award-winning cool climate wines. Use your imagination and Cradle Mountain Hotel will work to make your engagement memorable.
For a truly unforgettable proposal, choose to stay at Cradle Mountain Hotel. The surroundings will ensure that you have magical photos of this life-changing event and it will truly be the start of an enchanted journey.