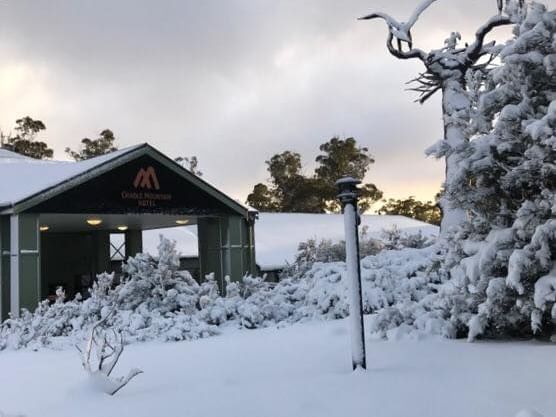 Cradle Mountain Weather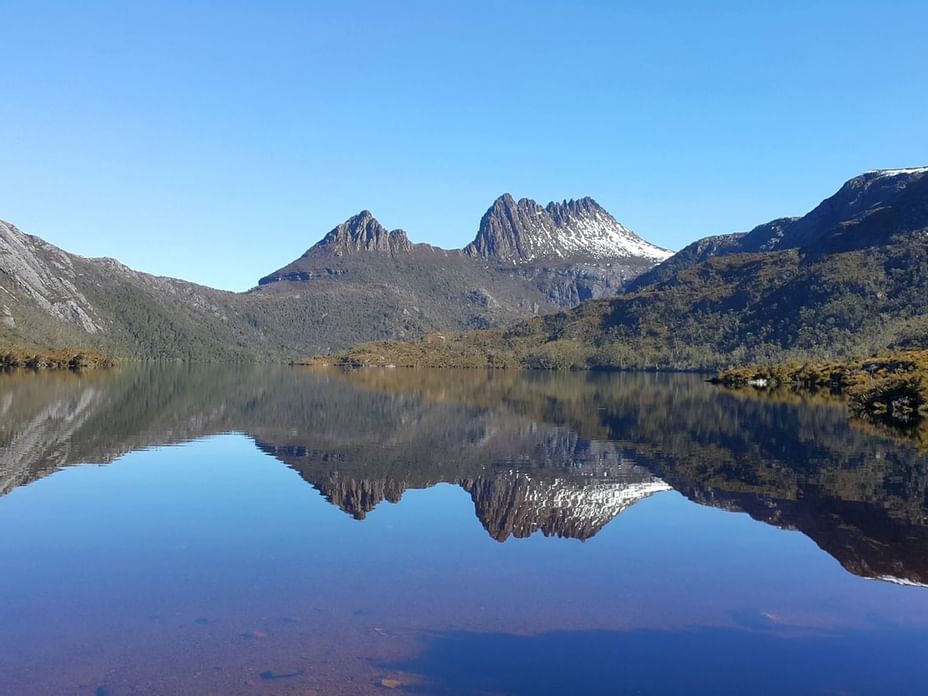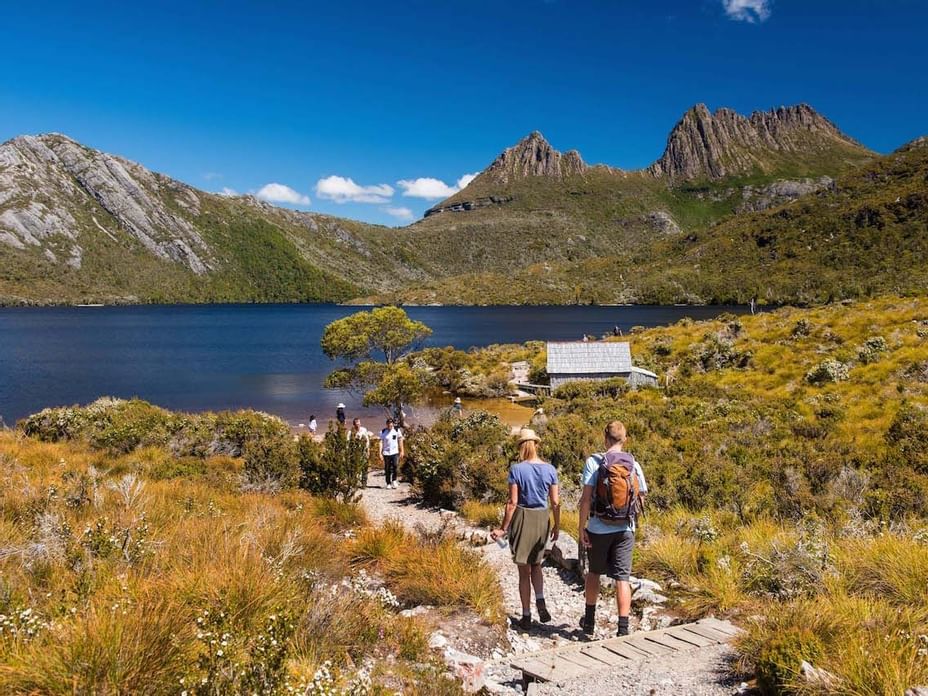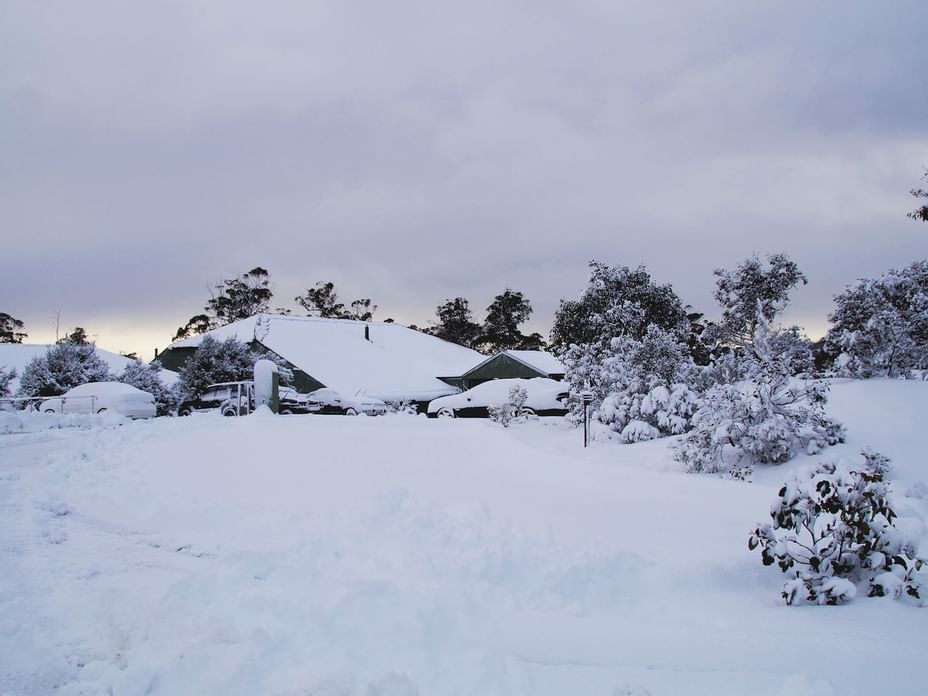 Cradle Mountain is one of Australia's wilderness icons, with its unmistakable shape, Dove Lake on its northern side, day walks for people of all levels of capability and the ever-present possibility of native wildlife sightings.
Much of the Cradle Mountain – Lake St. Clair National Park is above 1000m in elevation and weather is a consideration for all visitors. Here are a few tips from us as to how you can best prepare for Cradle Mountain's weather and enjoy some Cradle Mountain activities, regardless of the season and conditions. It's important to remember that when you hear a referral to 'Cradle Mountain', often the destination is being referred to (including Cradle Valley), rather than the summit of the mountain itself (1545m).
Far from average
Tasmania enjoys a temperate climate, generally avoiding the continental effect of mainland Australia because of the fact that no part of the island is more than 120km from the ocean. This maritime effect also means the state's weather can be highly variable.
Cradle Valley sees maximum average temperatures of 16°C in the peak summer months and in winter, minimum average temperatures of just over 5°C.
Summer – beat the heat.
In summer, you can generally assume that if the rest of Tasmania is experiencing higher than average temperatures, Cradle Valley and Cradle Mountain are a couple of degrees cooler. Cool nights are also a feature of Cradle Mountain weather. Remember that most of the accommodation at Cradle Mountain is situated at quite a high altitude, by Tasmanian standards. For example, Cradle Mountain Hotel is almost 900m above sea level.
Tips for Cradle Mountain weather in summer:
Don't underestimate the UV at higher altitudes. Remember to bring a hat, sunscreen, a long-sleeved shirt and sunglasses. If you're on the trails, plan to have your breaks in the shade.
Stay hydrated. Often on a warm day, there's a cool breeze in the mountains so it's hard to stay aware of how dehydrated you become. The water up here is some of the cleanest in the world – drink plenty of it!
Always assume the weather can turn. Even in the height of summer, it's not unusual for the weather to turn in an instant. Because of this, dressing like an onion is the way to go – with layers! Being able to adjust your clothes to the conditions is handy.
Winter weather at Cradle Mountain
You'll often hear Tasmanians talk about Cradle Mountain being a winter destination rather than a summer destination. Why is that? Put simply, it's absolutely magical up here in winter. We receive regular snowfalls throughout the winter (and sometimes in summer) and although we would never guarantee you're going to see snow, it's a big part of the appeal of a winter visit.
Tips for Cradle Mountain weather in winter:
Stay warm! Even sunny days in winter can be very cold and icy, especially in the morning. The human body loses much of its heat through the head so make sure you bring a beanie, as well as gloves and a warm jacket.
UV is still a factor in winter, especially with snow on the ground. Snow reflects the sun's rays, meaning sunburn can be a problem. A good face mask is a handy addition to your kit bag on a snowy day.
Keep your feet dry. If you're on the trails or just playing in the snow, cold, wet feet are no fun at all. Sturdy waterproof boots are a good idea.
Drive safely. We have written some winter driving tips here.
Indoor activities
Unfortunately there are days at Cradle Mountain when the weather simply doesn't cooperate. This isn't all bad as the famous wombats of Ronnie Creek seem to enjoy the bad weather as they venture out to snack on the grass. However, if you're going to go for a walk, you may not want to be out for long.
If this is the case, it's a good opportunity to embrace mountain life. Board games by the fire, Tasmanian a whisky tasting, kick back and read a book and for some arts and culture, visit the Cradle Mountain Wilderness Gallery. What could be better than forced relaxation by the fire with snowflakes falling outside…