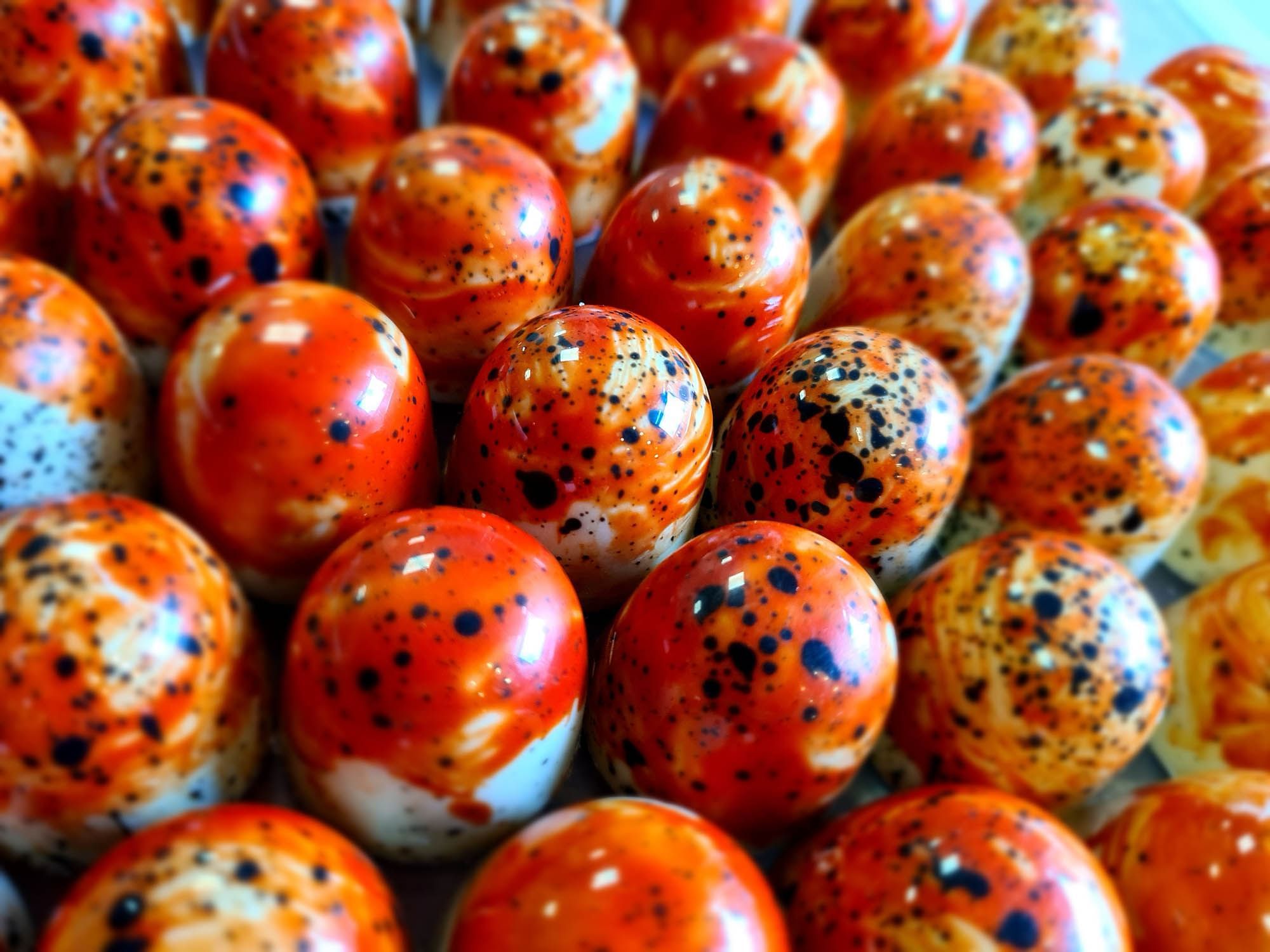 Chocolate Masterclass at Festival of Fagus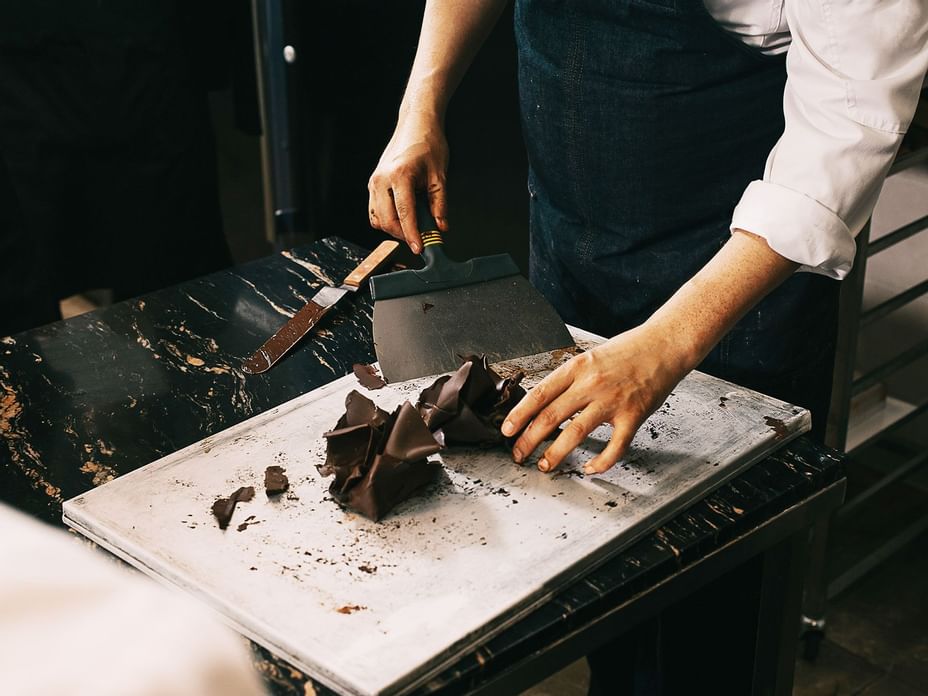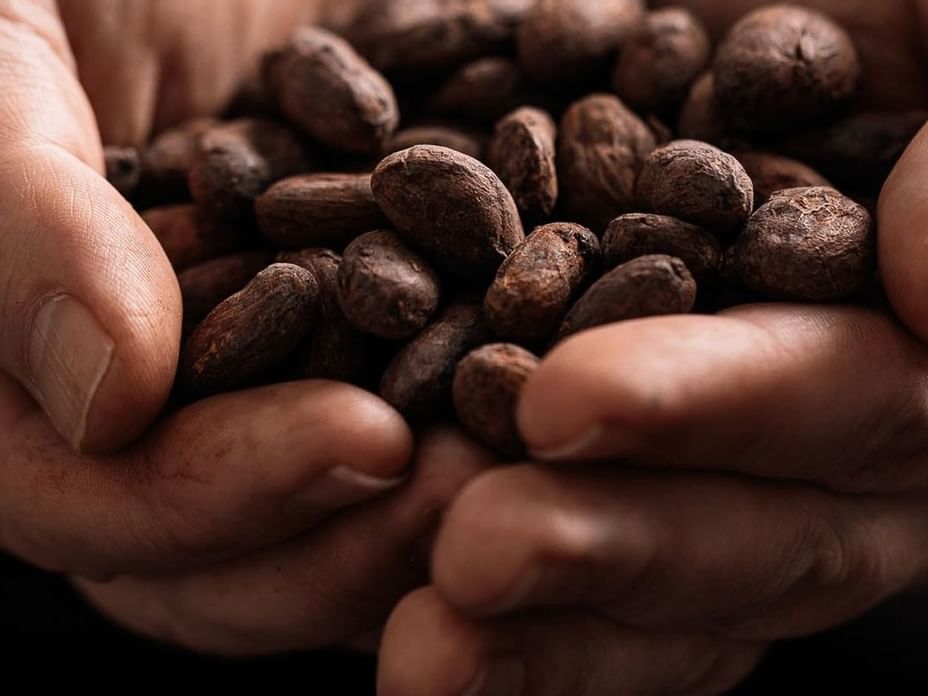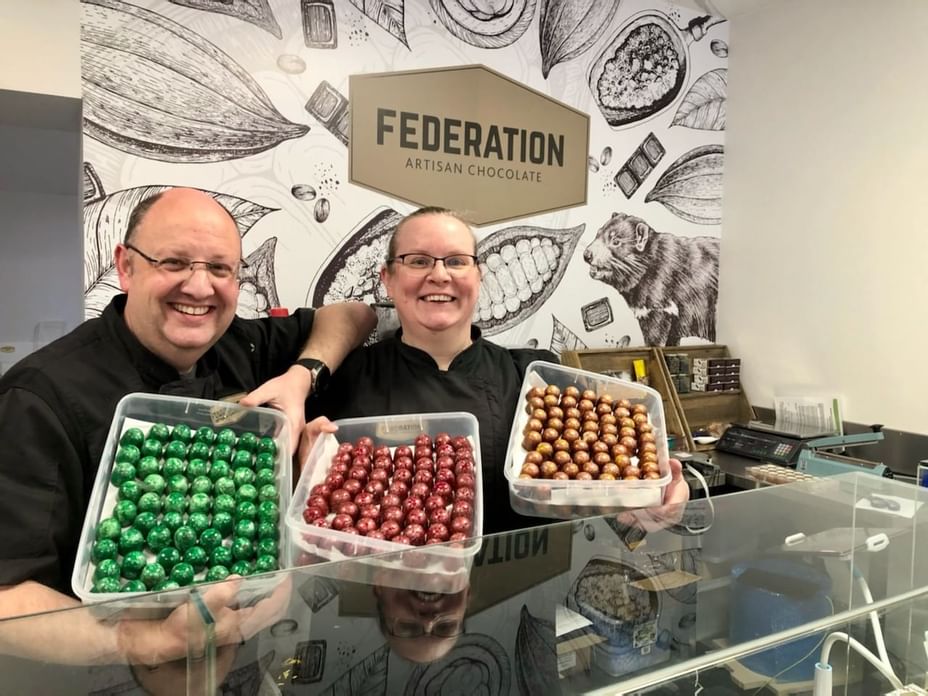 We're really excited to be hosting you at Cradle in early May. Can you give us a quick background on your chocolate story?
Federation Artisan Chocolate has been operating for over thirty years in Tassie and we were fortunate enough to be able to buy the business in 2014. Since then, we have been really focused on becoming involved in the whole chocolate making process. Some people call this 'bean to bar'. It has taken time to achieve our goal but we're now really proud of what we're able to produce, with a hand in every step of the chocolate making process.
Can you just explain 'bean to bar' a little more for us?
Most chocolate producers buy pre-produced chocolate and then work with it to create what we see in shops. There's undoubtedly a skill in this and we still put a lot of our time and energy into these parts of the process. However, there's some real magic in making chocolate from beans. We work with a farmer in Papua New Guinea to source our cocoa beans, bring them to Tassie and turn them into real chocolate. It's incredibly rewarding and it means we can have real confidence in the sustainable nature of what we're doing, as well as the quality.
So, you're coming to Cradle Mountain for a masterclass. What's involved?
The Festival of Fagus is celebrating the turning of the seasons, so we're going to use some amazing Tasmanian autumn flavours for a chocolate masterclass. We'll be making chocolate during the class, to show everyone how the process works, however it takes at least 72 hours so we'll also bring some chocolate that we can temper and work with. And for anyone who doesn't know, tempering is the term we use for working with the chocolate, so we can shape it. During the class everyone will be getting hands-on with the chocolate, and of course tasting lots of chocolate at various stages of our production process. We'll be teaching skills that you will be able to transfer to your own kitchen at home.
What sort of autumn flavours?
Tasmanian saffron is one of our favourite flavours and it goes really well with Tasmanian pears. We'll also bring some Tasmanian gin-soaked orange and of course, hazelnuts from northern Tasmania too. The chocolate is also superb before any flavours are added, so some of the folks who join the class might simply like to create a plain bar too.
The masterclass participants will be taking some chocolate home?
Absolutely! We'll be preparing our own Festival of Fagus chocolate bars on the day and our Cradle Mountain chocolatiers are welcome to take home three blocks each. It will be nice to be able to learn a lot within the class itself but then be able to take a memento away at the end… not that they will last long as they'll be delicious!
Finally, your chocolates are featuring elsewhere during the festival. Tell us about that…
Yes, we've made four special designs for the Festival of Fagus, taking our inspiration from the colours of the turning leaves. When you check in to the hotel, you'll be greeted with a complimentary box of four of these, showing a beautiful mottled green, yellow, red and burnt orange in colour. We've loved working on these and we're really hoping all of the visitors enjoy them too!
Click here to book or read more about the Chocolate Masterclass on 8 May.