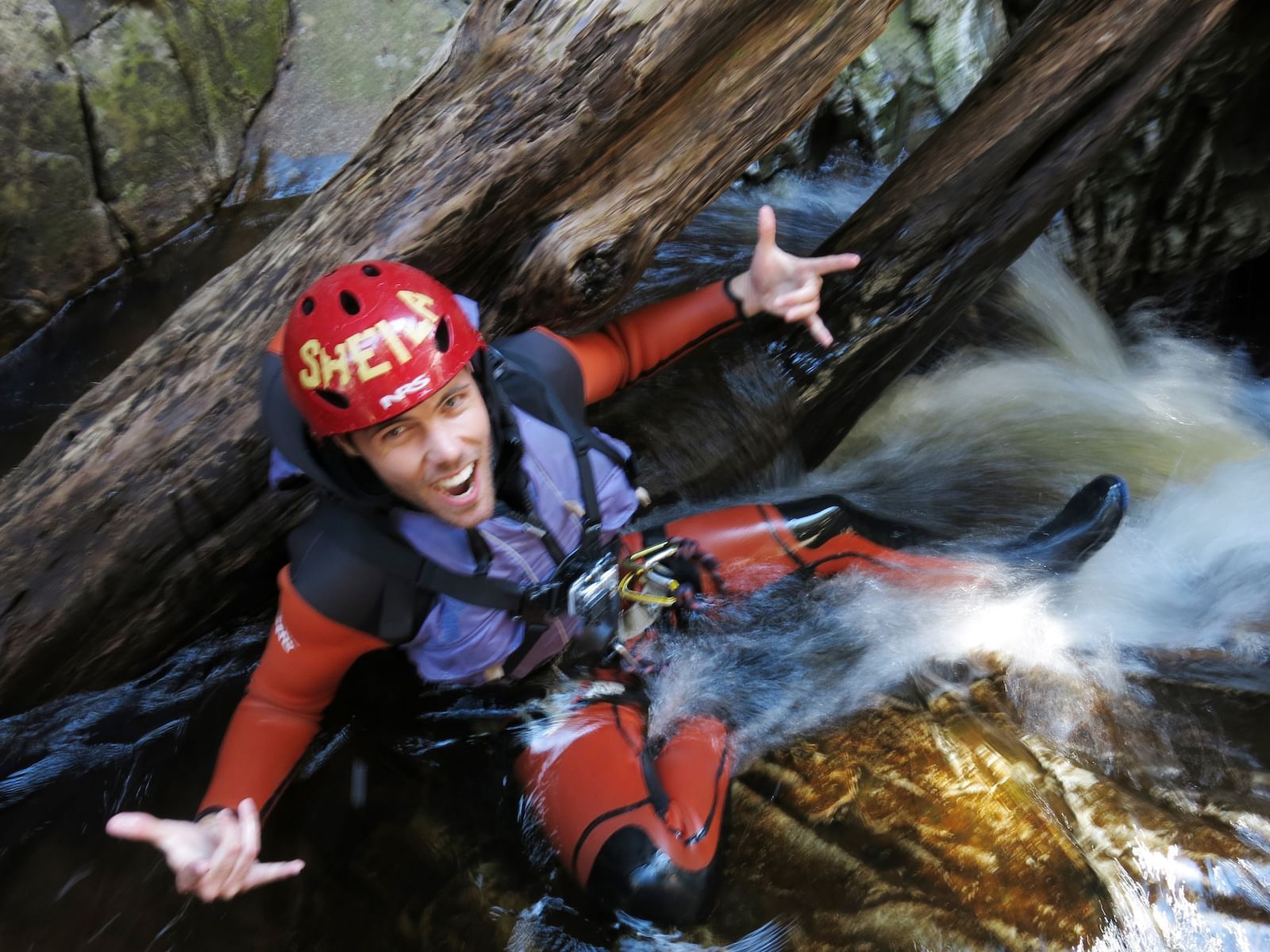 Soft Adventure or Adrenaline Rush - Canyoning Tours at Cradle Mountain
If you would like some adventure to spice up your Tasmanian holiday, consider taking a trip on the wild side through the canyons of Cradle Mountain-Lake St. Clair National Park. The tours on offer have various levels of difficulty giving everyone the chance to see the beauty of this area from a unique perspective.
Enter a Lost World
It truly feels as though you are entering a forgotten place on the "Lost World Canyon" trip. This half-day excursion is designed for those who want a more easy-going experience, yet there are still plenty of exhilarating opportunities. The tour involves gently walking and floating down the Upper Dove River with options such as jumping from rocks or gliding down a natural slippery slide.
Your experienced, safety-conscious guides provide all the equipment necessary, including wetsuits to keep warm. These tours are conducted in small groups, so even inexperienced canyoners will have time to adjust to their surroundings. A healthy lunch and delicious hot chocolate also help to make this a pleasant encounter.
Adrenaline Rush
If you have a reasonable fitness level and aren't time poor, full day tours are also available. Abseil, leap from rock ledges, slide down rock faces and swim under waterfalls. You will definitely feel privileged to access this amazing part of the world.
Whichever tour you choose, make sure you allow time to simply look up and absorb the stunning scenery with quartzite rocks, button grass and King Billy pines. Professional photographs are taken throughout so you can have lifetime memories of this incredible escapade at Cradle Mountain.
Visit Cradle Mountain Canyon Tours

Image credit: Tourism Tasmania and Graham Freeman