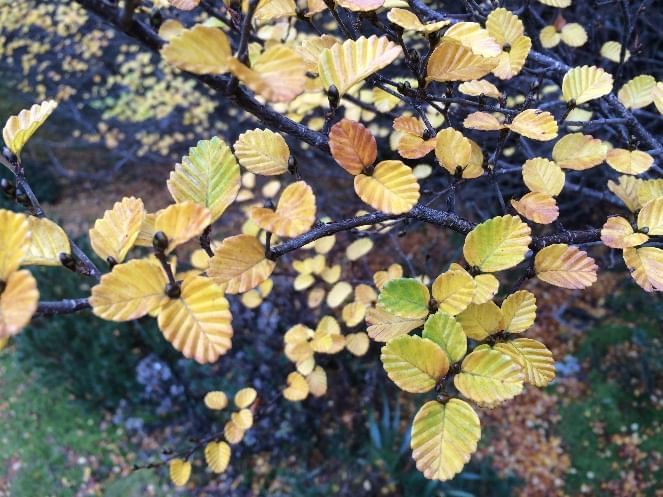 Hunting for the Last of the Fagus in Cradle Mountain National Park | By Kate Butler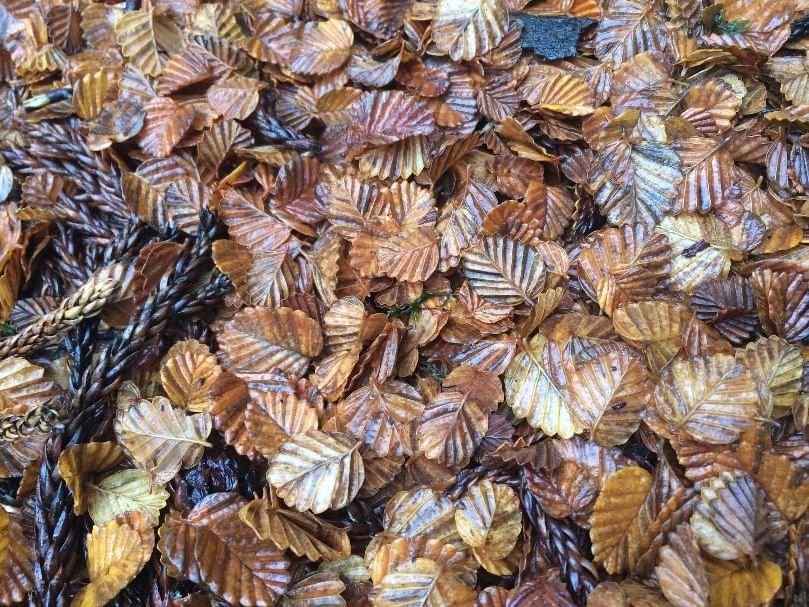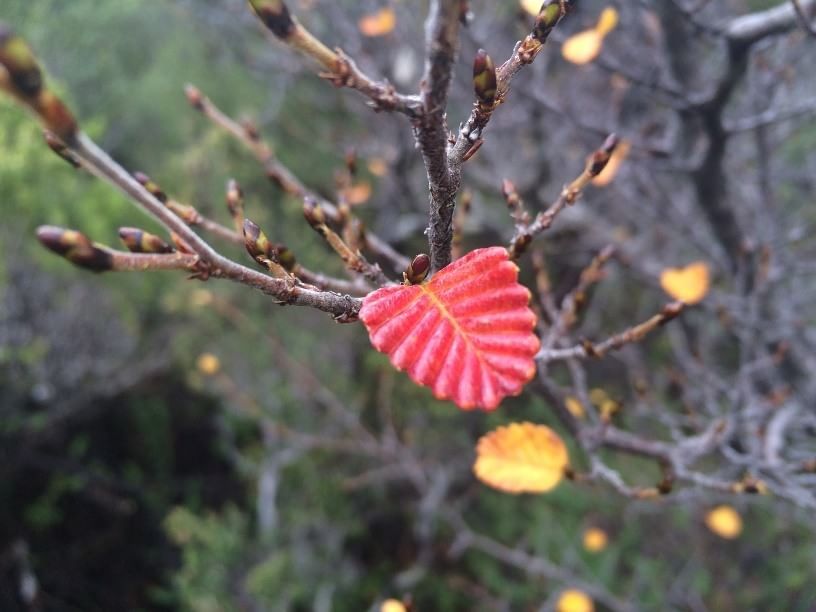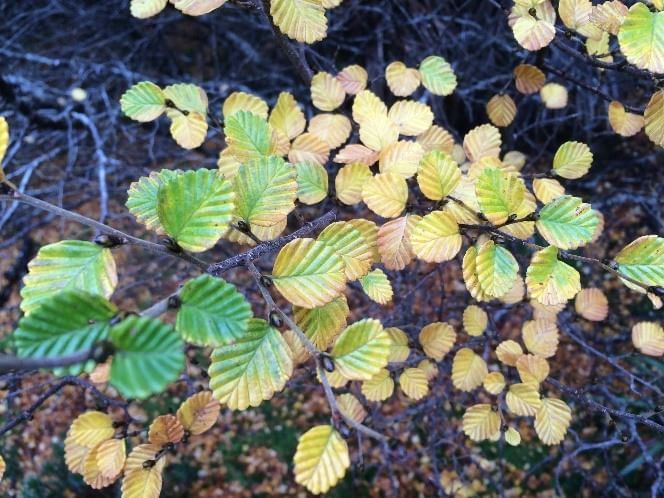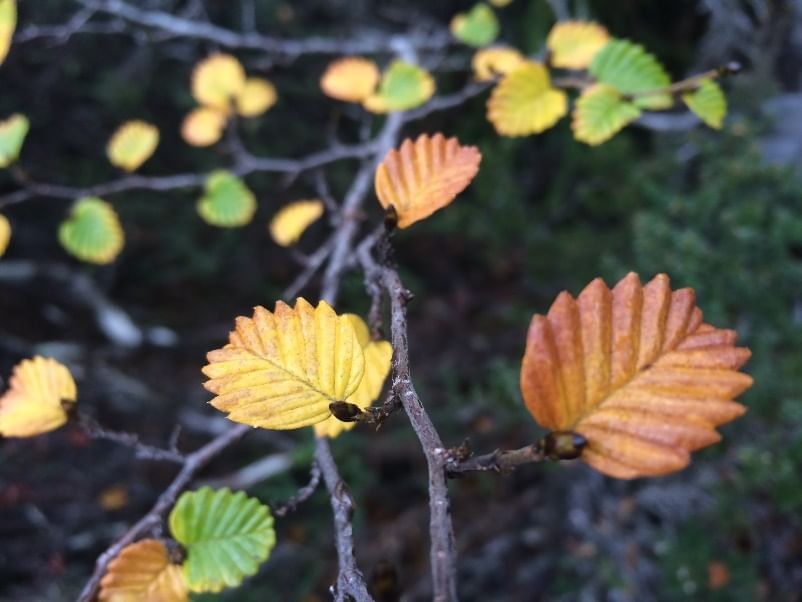 As a traveller, I was very fortunate to find myself in Tasmania for autumn. The landscape becomes a feast for the eyes, spilling yellows, oranges and deep reds like paint, across an already perfect canvass. Autumn is the time in particular, when photographers and nature lovers get incredibly excited about the deciduous beech tree, best known as fagus, and I wanted to find out what all the fuss was about.
Fagus is pretty cool for a number of reasons. As a cold climate tree, its type is one of a kind in Australia and it can only be found in Tasmania specifically, so happening to be in this part of the world at this time was really quite special. Why? Because in autumn it puts on a real show, bursting into colour. Another lovely quality about this tree is the shape of its leaves, which resemble crinkle cut chips. After seeing numerous pictures of this humble little tree in all its autumnal glory, I was constantly on the lookout. But it wasn't until I was in Cradle Mountain National Park, that I caught my first (and last) glimpse.
By this time, autumn was slowly coming to an end and the really nasty weather was beginning to rear its ugly head. Storms had shaken a lot of the fagus into submission, dropping their leaves to the ground where they turned from bright yellows to a sad shade of brown. Speaking to a park ranger, colours vary from year to year and they didn't turn particularly red this time around either. To make finding the fagus even more challenging, I am by no means a tree expert and have trouble finding my own belongings most of the time, let alone a tree I'd never seen before. I was also under the false impression that the leaves were quite large, due to all the close up photographs I had seen; I couldn't have been more wrong.
The weather on this particular day was considerably miserable, with low clouds, poor visibility and showers. After being advised by a ranger where to spot this mysterious tree, I moseyed from Ronny Creek up to the Waldheim Chalet. There they were, scattered sparingly around the entrance to the Weindorfers Forest Walk; a few remaining golden branches. I hastily left the path, sinking into the boggy ground with every enthusiastic step. It was like I had just discovered a small treasure; never had I felt such appreciation towards a tree. To my surprise, the leaves were absolutely tiny and so delicately crinkled.
For the rest of my time at Cradle Mountain, fagus became my obsession. I began to recognise where it would grow, I'd notice the floor carpeted in small, brown crinkly leaves and I'd search high and low for new colours. With autumn coming to an end now and just a few trees remaining, I felt genuinely privileged to have witnessed such a spectacle.