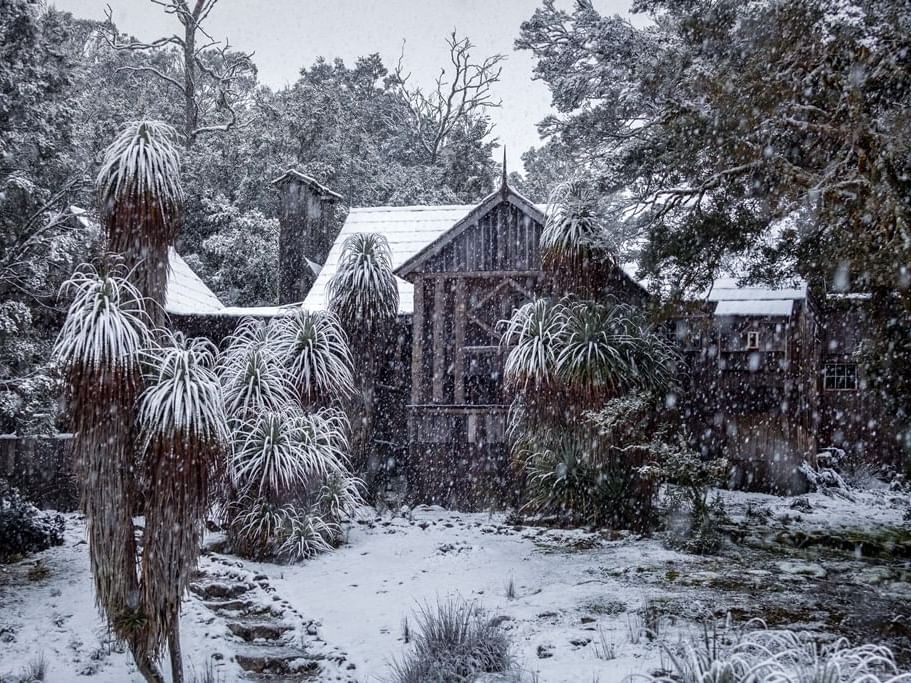 Gustav and Kate Weindorfer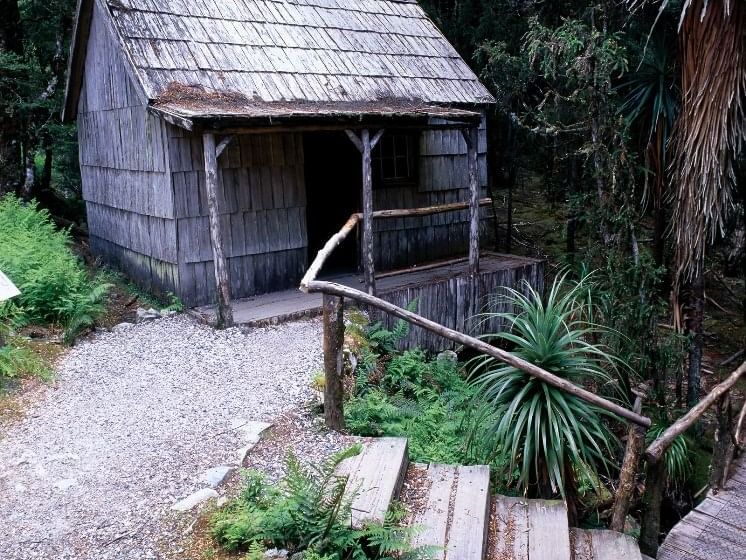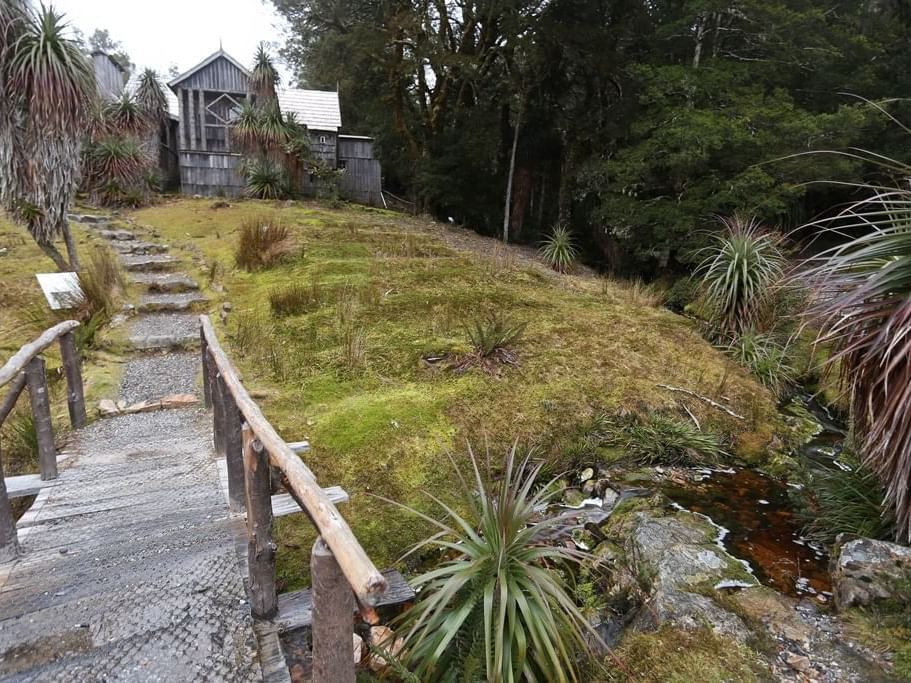 Kate and Gustav Weindorfer were a pioneering couple who championed the protection of Cradle Mountain and were the first to bring tourism to the area.
The keen naturalists first saw Cradle Mountain from the summit of Mt Roland during their 1906 honeymoon. Gustav resolved to visit the area, and he, Kate and two friends first climbed to the summit of Cradle Mountain in 1910, making Kate the first white woman to do so.
It was during this trip that the vision to have a national park proclaimed at Cradle Mountain first took shape. Upon reaching the summit, Gustav declared that 'this must be a national park for the people for all time'. He and Kate decided to built a chalet and push for a road to be built into the area, so that people could experience the extraordinary landscapes of Cradle Mountain for themselves.
Waldheim—a forest home
Following their visit to Cradle Mountain, Gustav and Kate purchased land at Cradle Valley and began building Waldheim—an Austrian word meaning 'forest home.
This rustic dwelling was built by hand from King Billy pine from the site. Gustav toiled at the construction while Kate continued to manage their farm at Kindred, in northwestern Tasmania. Because of the difficult terrain, a horse and cart could only come within 14 km of the chalet, and so Gustav was compelled to carry materials and furniture, including a bath and stove, on his back. Work on the Chalet was completed in 1912, and Kate and Gustav welcomed their first guests that Christmas.
Waldheim attracted hardy guests who travelled by horseback and on foot to enjoy the Weindorfers' warm hospitality, wombat stews and conversation around the fire. The Weindorfers were known for their hospitality and humor. Kate and Gustav's motto was carved into the wall of the chalet: 'This is Waldheim, where there is no time, and nothing matters.'
Protected for all time
After Kate's death in 1916, Gustav remained at Waldheim in increasing isolation. With the war, Gustav—who was Austrian-born—became the target for anti-German sentiment. He sold his farm at Kindred in 1917 and moved permanently to Waldheim.
Gustav continued to campaign to have Cradle Mountain declared a reserve. His vision was realised in 1922 when 158,000 acres of wilderness between Cradle Mountain and Lake St Clair was proclaimed a scenic reserve and wildlife sanctuary.
Gustav remained at Waldheim until his death form coronary vascular disease in 1932. He was buried at Waldheim, his beloved forest home.
After Gustav's death, Waldheim gradually fell into disrepair, but was faithfully rebuilt in 1976. You can visit the replica of Gustav and Kate's home today, and see the granite cairn that marks Gustav's final resting place.
Image credit: Tourism Australia and Graham Freeman, Tourism Tasmania and Paul SInclair, Tourism Tasmania and Kelly Slater