In the heart of the wilderness
Nestled within breathtaking alpine woodland in the north-west highlands of Tasmania, Cradle Mountain Hotel offers you an inviting home away from home.
The picturesque UNESCO Tasmanian Wilderness World Heritage Area is your playground. Get ready to explore the trails of the Cradle Mountain - Lake St. Clair National Park, all just a stone's throw from the Hotel.
Get active in the clean mountain air and meet the friendly, furry locals – say hello to the echidnas, wombats and wallabies that roam the hotel surrounds.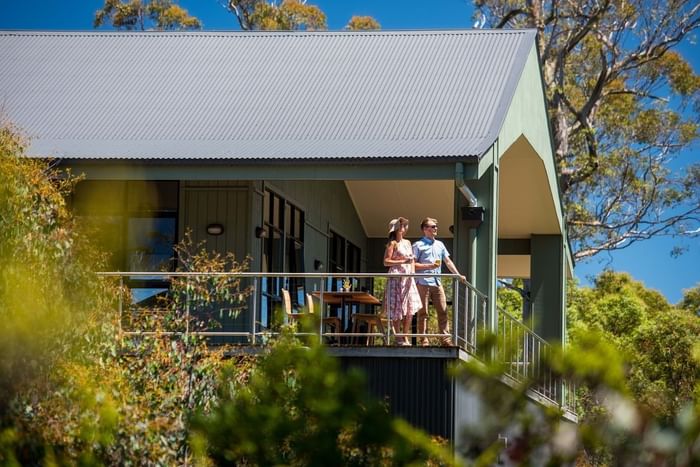 Save up to 25% on stays*
Escape to the Cradle Mountain before the summer rush to save on your stay. Valid on stays until 23 December.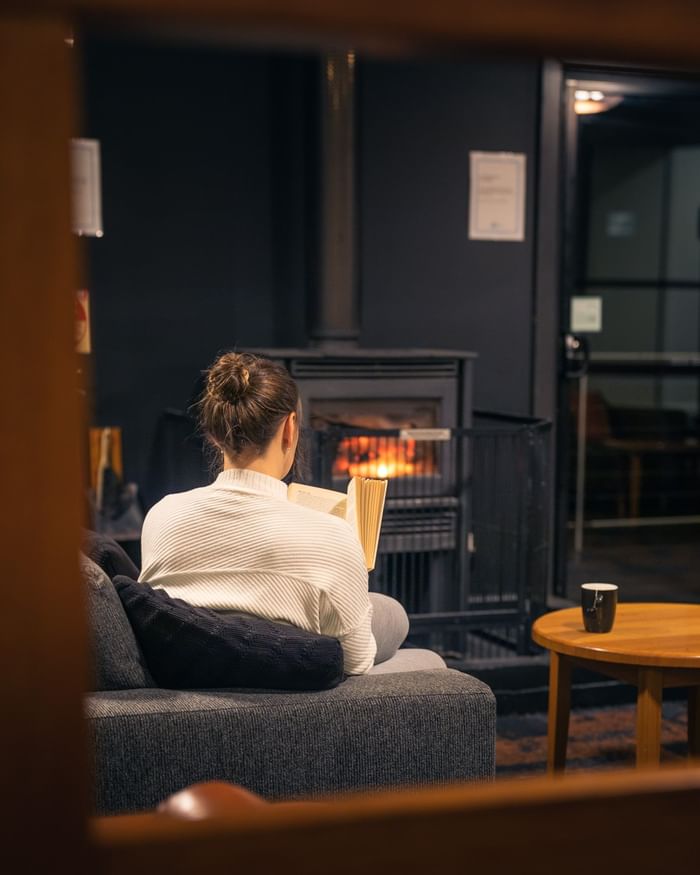 Members Save More*
If you are an NRMA or RACT member you can save more on your stay year-round.
RELAX & UNWIND
We are pleased to invite you to stay at our alpine accommodation at Cradle Mountain − the ideal location for your wilderness experience in the highlands of north west Tasmania.
EXPLORE THIS ICONIC TASMANIAN DESTINATION
Be prepared to explore this spectacular alpine wilderness at any time of year– as all four seasons deliver new and exciting experiences for intrepid explorers. Let us help you discover the top attractions, hikes, walks and best things to do around Cradle Mountain.
DISCOVER THE FLAVOURS OF TASMANIA
Whether it's the end of an adventurous day of exploring Cradle Mountain or you've just finished your day of road tripping, join us for a meal in Altitude Restaurant and indulge in a regional menu that showcases the flavours of Tasmania.
Cradle Mountain Hotel

Good service, fantastic hotel, great bar staff, good service by Piotr at bar well done, will be back again, can't fault the service, nice warm log fires at hotel, nice clean rooms, quick and easy check in and out, good filling meals at restaurant, very well done by all staff.
Wonderful Hotel in the Cradle Mountain Area!

This was our 2nd stay at the Cradle Mountain Hotel. We found staff incredibly friendly, the rooms clean and quite spacious for a couple. Our evening meal at the Altitude Restaurant was exceptional. The Hotel is well located in the Cradle Mountain area with National Park access just a short drive down the road..
Excellent Choice of Accommodation!

Great rooms, clean, all personnel extremely friendly and polite, wood fire in fireplaces with seats next to them in public areas, plenty of activities recommended by staff. No issues with room temperature, even when outside was about 3°C and extremely windy. Looking forward for the next visit already!