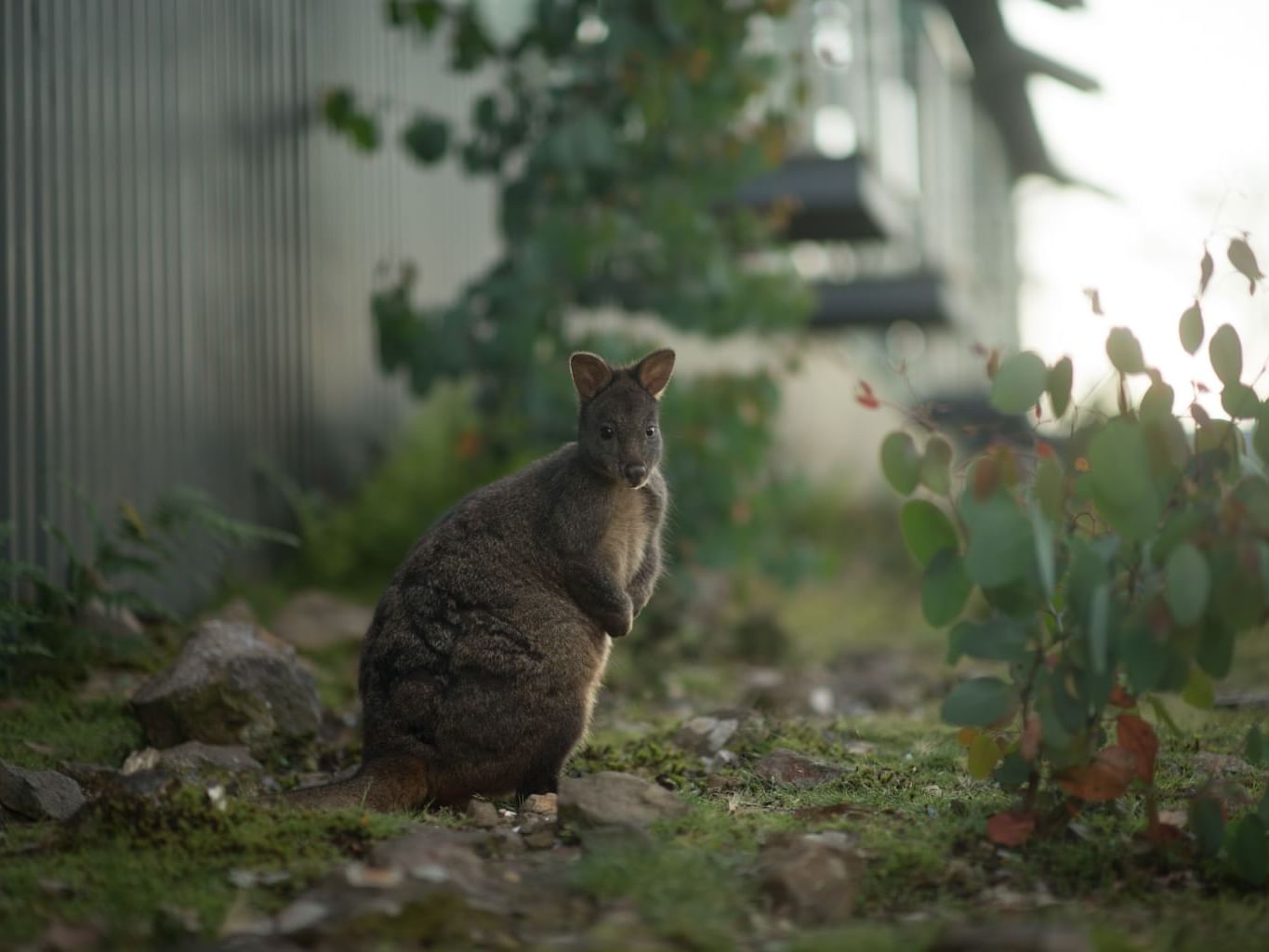 Wildlife - Paddies, Possums and Potoroos
The Cradle Mountain–Lake St Clair National Park has a huge range of diverse landscapes that ensure protected habitat for many of Tasmania's wildlife species.
At Cradle Mountain, wombats, wallabies, quolls, Tasmanian devils, echidnas, platypus, possums and small native rodents thrive alongside dozens of species of birds, reptile, fish, frogs and countless insects. The Tasmanian Wilderness World Heritage Area provides crucial protected habitat for these animals, many of which are found nowhere else on Earth.
Many Tasmanian mammal species are nocturnal, so your best chances of seeing them are close to dawn and dusk. Some of the most commonly encountered animals in the Park are the resident wallabies and possums.
Wallabies, pademelons, and potoroos
Bennetts wallabies, also known as the red-necked wallaby, and the Tasmanian pademelon, or rufous wallaby, are both widespread throughout Cradle Mountain–Lake St Clair National Park, and you'll often encounter them as you explore. The long-nosed potoroo also lives within the Park, but are less commonly seen. These smaller mammals tend to conceal themselves in thick scrub, where they feed on fungi, seeds, insects and grasses.
While tempting, it's important not to feed curious wallabies, as this can cause a painful and fatal disease called 'lumpy jaw'.
Possums
Cradle Mountain is home to a number of possum species, including the common brushtail possum and ringtail possum. Brushtail possums nest in trees but forage on the ground at night, and can often be seen in the grounds around Cradle Mountain Hotel after dark. Ringtail possums feed on flowers, leaves and fruit and tend to stay in the treetops, so they are less commonly encountered. Other small possums in the Park include the sugar glider, eastern pygmy possum and little pygmy possum.