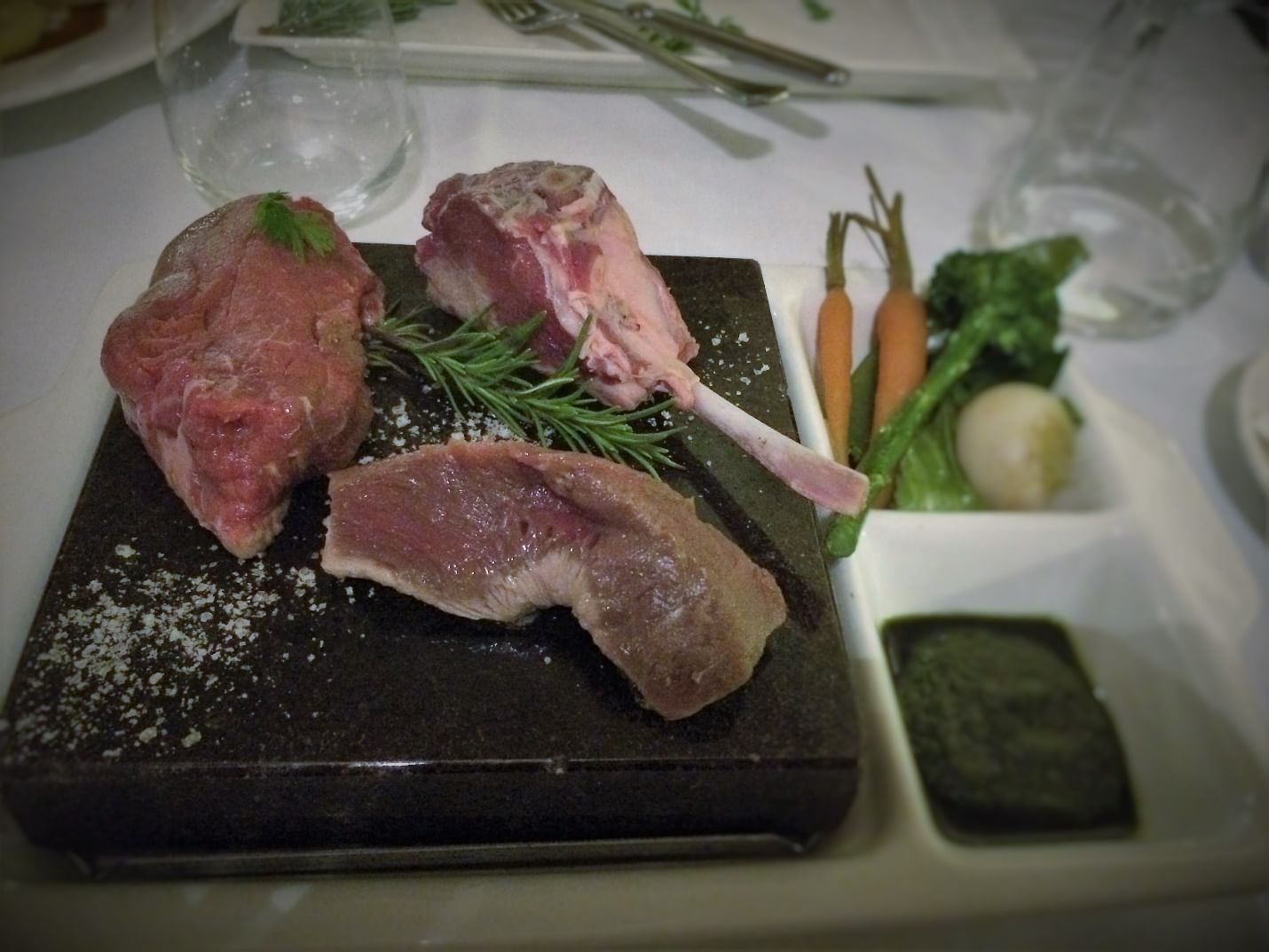 The Mountain Rock Experience at Cradle Mountain Hotel | By Kate Butler
For a taste of seasonal, local produce whipped up into a carefully thought out menu, visit Grey Gum restaurant at Cradle Mountain Hotel. The dining area is cosy yet spacious, with a large roaring fire and veranda forest views as its two focal points. As a starter, I tried a cauliflower and truffle soup, which was bursting with flavour and wonderfully warming after a bitterly cold day in the National Park. The detail in the presentation of the dish was reminiscent of the overall menu itself.
Feeling adventurous, I decided to try my luck at dining with a modern twist for my next course; cooking my own food on a 400°C volcanic stone. This was something I'd always been curious about but had never had the courage to try. There were two plates to choose from, a selection of local Tasmanian seafood or meat. I opted for the meat plate, which included a juicy beef steak, lamb rack and wallaby fillet, accompanied by steamed greens and a dipping sauce. As soon as you plonk your dinner down on the stone, it begins to lusciously sizzle away; all I had to do was turn it over in between mouthfuls of vegetables and crispy chat potatoes. The meat was tender and its juices had been seared in, making every mouthful more delicious than the last. A meal well worth the extra effort for!